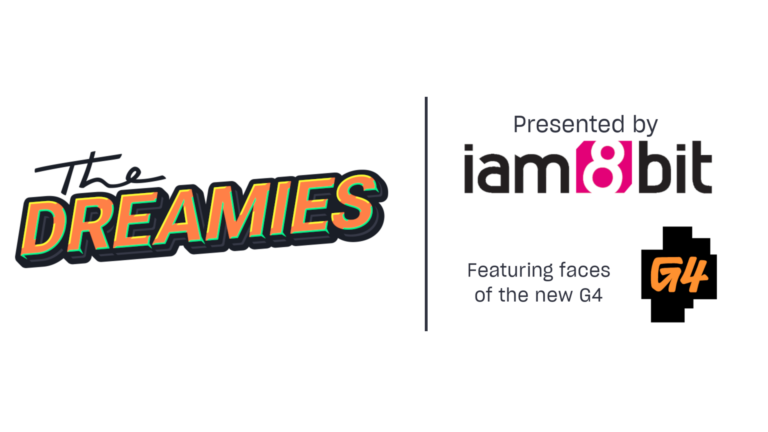 APR 30, 2021 - 11:15AM PT
Ready to complete your E.G.O.T. (AKA, your Emmy, Grammy, Oscar, Tony) trophy collection? Now you can finally earn a D.E.G.O.T. with an award from The Dreamies! Joking aside (or are we?), The Dreamies return to recognize a diverse category of games, publishers, community members, and esports! We made categories that gamers will understand. 
It's great to reward impressive visuals or best design, but those aren't the only reasons we play games. It's not just about the graphics or mechanics, it's about what made us laugh so hard we fell on the floor. It's about games that taught us something and games that we just can't stop coming back to. Stay tuned for our talent announcements, with a special talent feature provided by G4TV.
We wanted every category to have a presenter that really understands the spirit of the games they are showcasing – so we reached out across the gaming and entertainment industry to find talent that matched each and every category.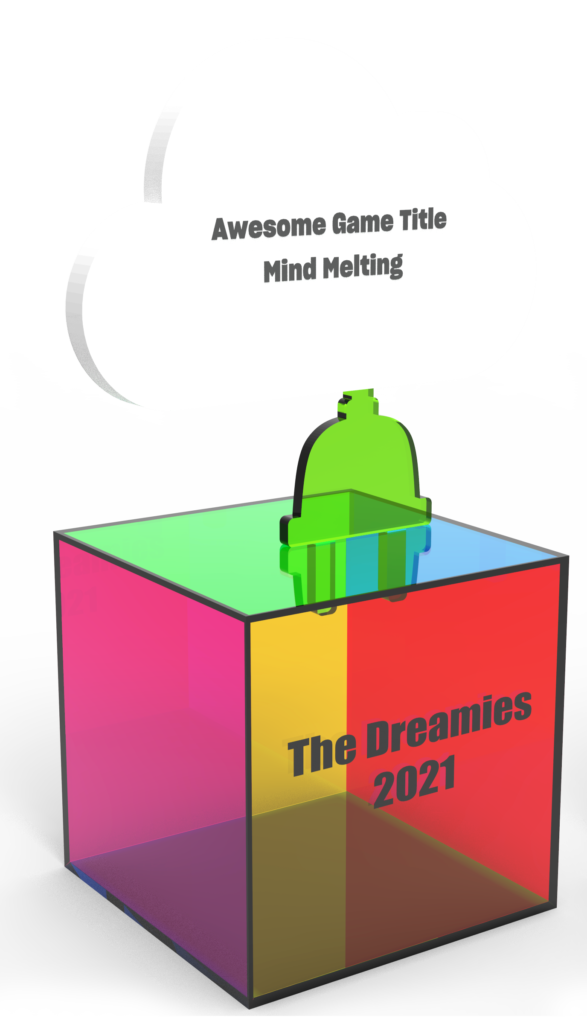 Awarded to the most mind blowing of video games
Awarded to the best game that made us wait a bit for release
Goes to the best sequel, bonus points if it beats the original
Goes to the game that did something new and refreshing (AND made it work)
Awarded to the game that we just couldn't stop playing again
For the best early access game (otherwise known as released but expect some bugs)
For the best remaster and/or remake out there
This goes to the game that caused the biggest reaction and discussion in the community
Sometimes, you can't beat the classics, especially when they come with updates
Recognizing the game that makes you actually accept that party invite request
Adrenaline. Explosions. Non stop fighting. Whether delivered by swords, tanks, or covert agents, these games deliver all the action
Awarded to the best game that just makes you laugh
For the games that are cuter than puppies. Or ones that have in game puppies. That works too.
Beware anything fragile in the area, these games result in pure rage that could be dangerous for them!
Awarded to the best looter of the lot with the greatest bounties to be found.
For the game that deprives us of the most sleep
For the fictional creations t-hat impressed us the most.
Recognizing the games with a soundtrack that just can't be beat.
Rev those engines, trim the sails, or saddle up in these transportation driven titles
For the game that made you feel something. What that something is… well that's flexible
We want to honor some of the great people who work and run our events as well as the content creators and initiatives that helped bring us through 2020!
Voting on these categories will be public, with your vote making up 50% of the total. Our internal committee will be selecting nominees for each category plus we will be adding in your community submissions.