You asked and we always do our best to oblige! This Summer you can participate in our first Fortnite tournament! The tournament will be one of our BYOC tournaments and the total prize pool is 20,000 SEK! Not only will you be able to compete but you can also get the chance to play on stage with Gabbie, D'Rosso, Roxyproxxy and Ettnix!
Prize Pool: 10,000 SEK for both solos and duos
1st: 7500 SEK
2nd: 2500 SEK
Look out for more awesome prizes at the festival!
Tournament format: Solos and Duos. Solos will be played during the first day, and duos during the second.
Sign up: Make sure to sign up on site at the esports sign up.
Want to play on stage together with Gabbie, D'Rosso, Roxypoxxy and Ettnix? Make sure to sign up on site!
Don't miss out on any of the games by checking out the schedules below!
Schedule - Live Monday 18th from 12:00 CEST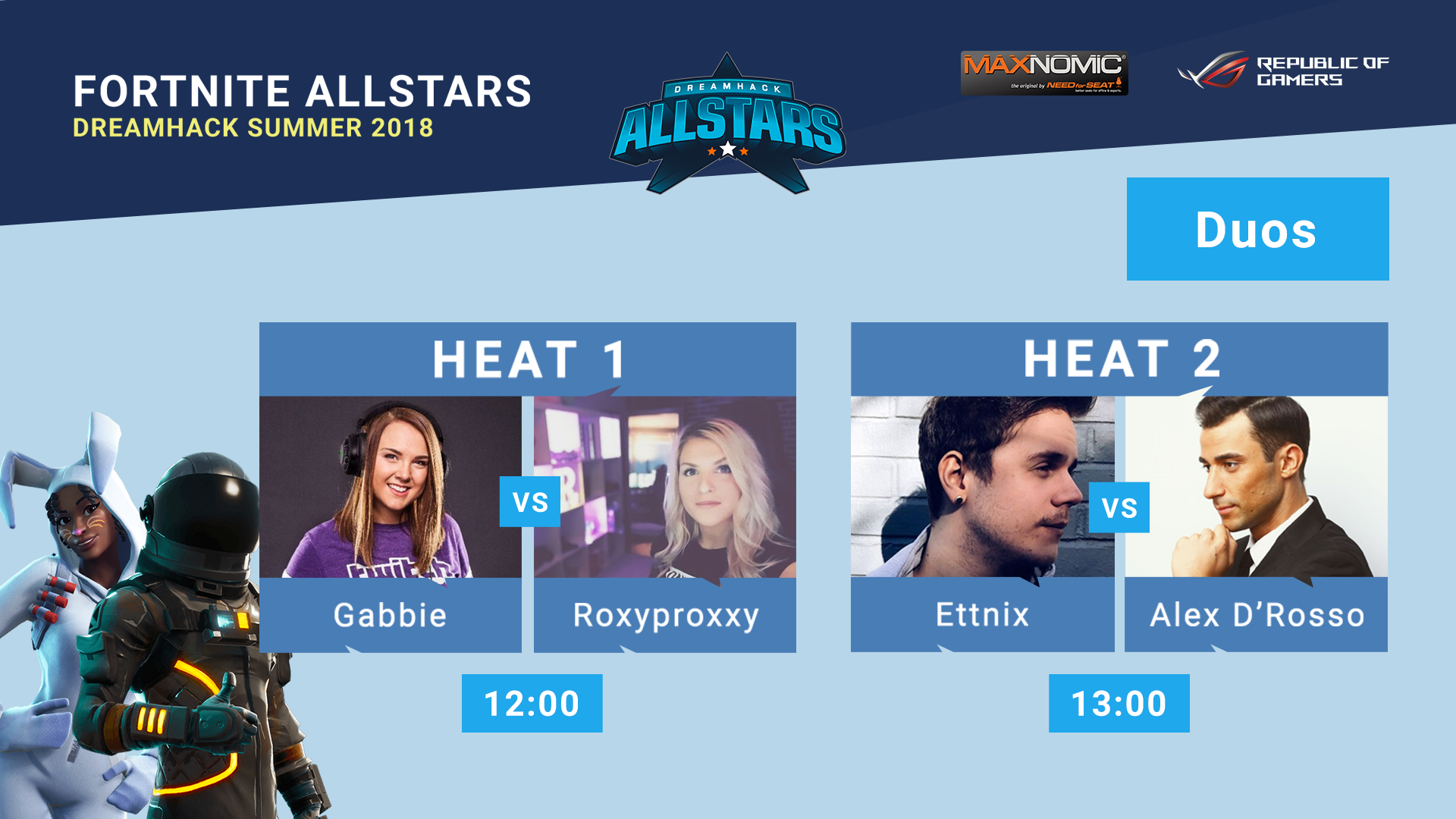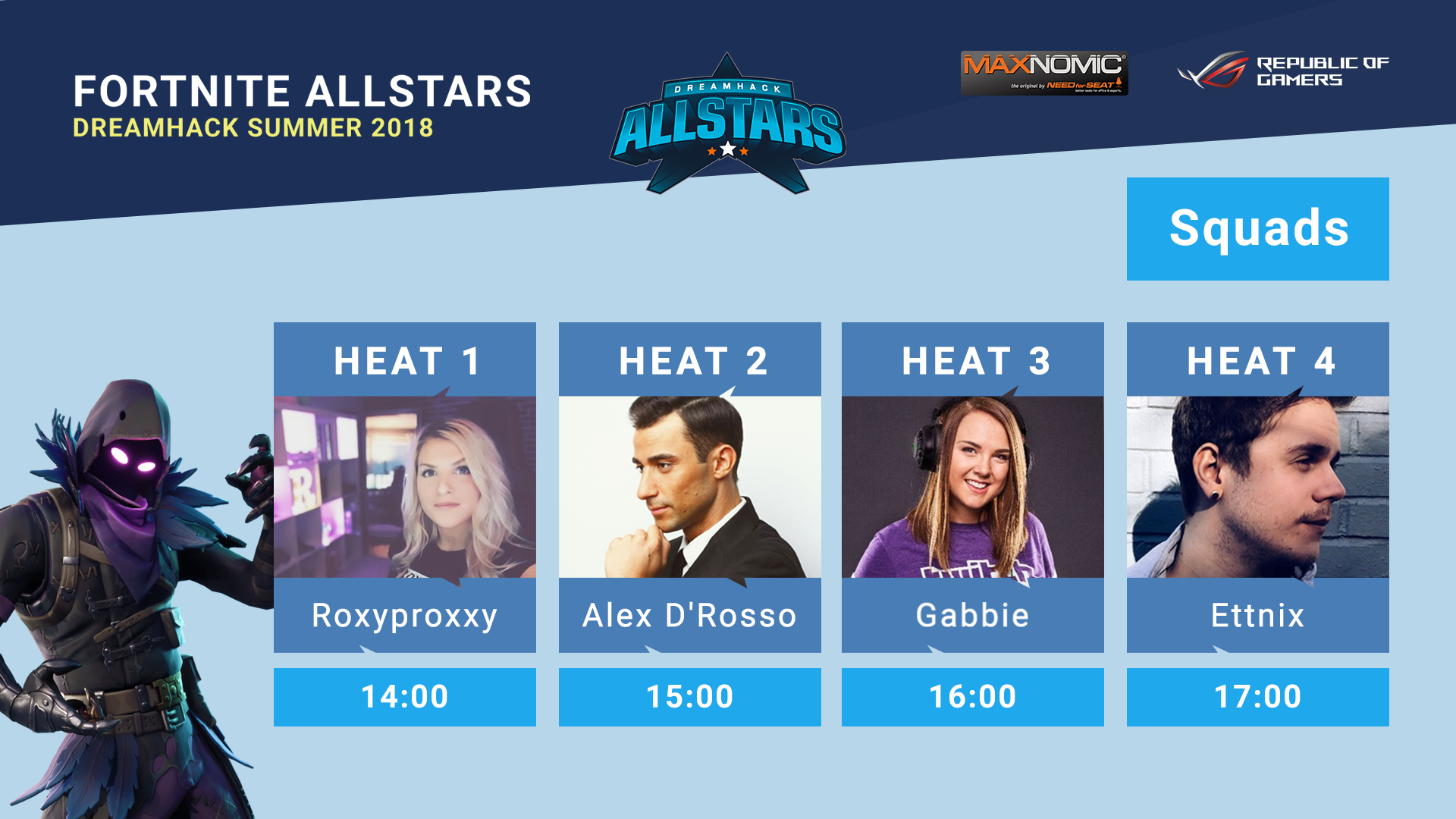 | | |
| --- | --- |
| Time | Game |
| 12:00 | Duos - Heat 1 |
| 13:00 | Duos - Heat 2 |
| 14:00 | Squads - Heat 1 |
| 15:00 | Squads - Heat 2 |
| 16:00 | Squads - Heat 3 |
| 17:00 | Squads - Heat 4 |
Point System
| | | |
| --- | --- | --- |
| Action | Points | Note |
| Top 8 | 5 | |
| Top 3 | 10 | |
| Win | 15 | |
| Non-Personality Kill | 2 | |
| Personality Kill | 1 | |
| Kill With A Trap | 6 | Half if done by the personality. |
| Guided Missile Surf Kill | 6 | |
| Boogie Bomb Kills | 6 | Half if done by the personality. |
---