If you enjoy a game of Fortnite you will definitely enjoy what is to come in Austin! Not only will Hotted and Hogman stream live in our Dreamhack CLX Streamm Studio, but you will have the opportunity to play Fortnite with squads with Hotted and Hogman!
Hotted is a content creator, streamer and a professional World of Warcraft player. He focuses mainly on PvP and is also deeply involved in Method. Check out his twitter!

Hogman is the captain of Complexity's Fortnite team, he streams and uploads daily to YouTube! Check out his twitter!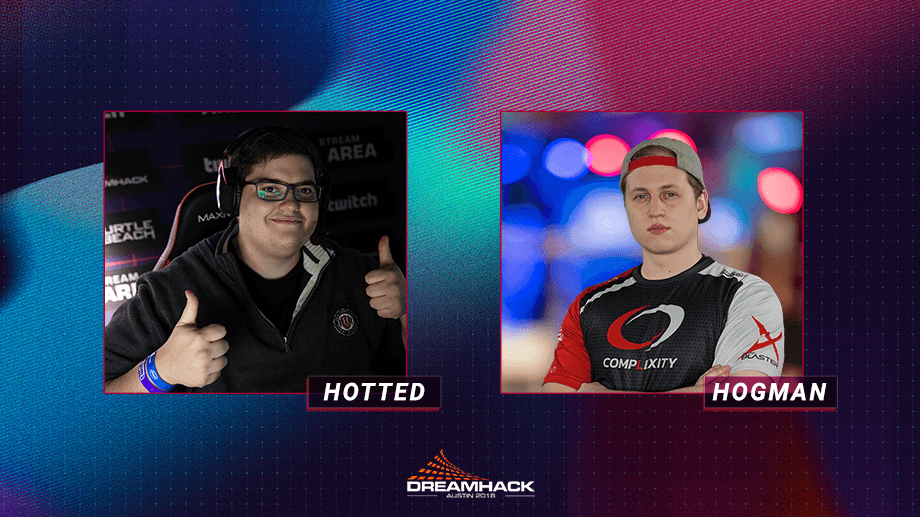 ---
Friday June 1st
| | |
| --- | --- |
| 1 p.m - 3 p.m | Hotted and Hogman streaming in Dreamhack CLX Stream Studio |
| 3 p.m - 5 p.m | Play Fortnite with squads with Hotted and Hogman |
Saturday June 2nd
| | |
| --- | --- |
| 1 p.m - 3 p.m | Hotted and Hogman streaming in Dreamhack CLX Stream Studio |
| 3 p.m - 5 p.m | Play Fortnite with squads with Hotted and Hogman |
Sunday June 3rd
| | |
| --- | --- |
| 10 a.m - 1 p.m | Hotted streaming in DreamHack CLX Stream Studio |