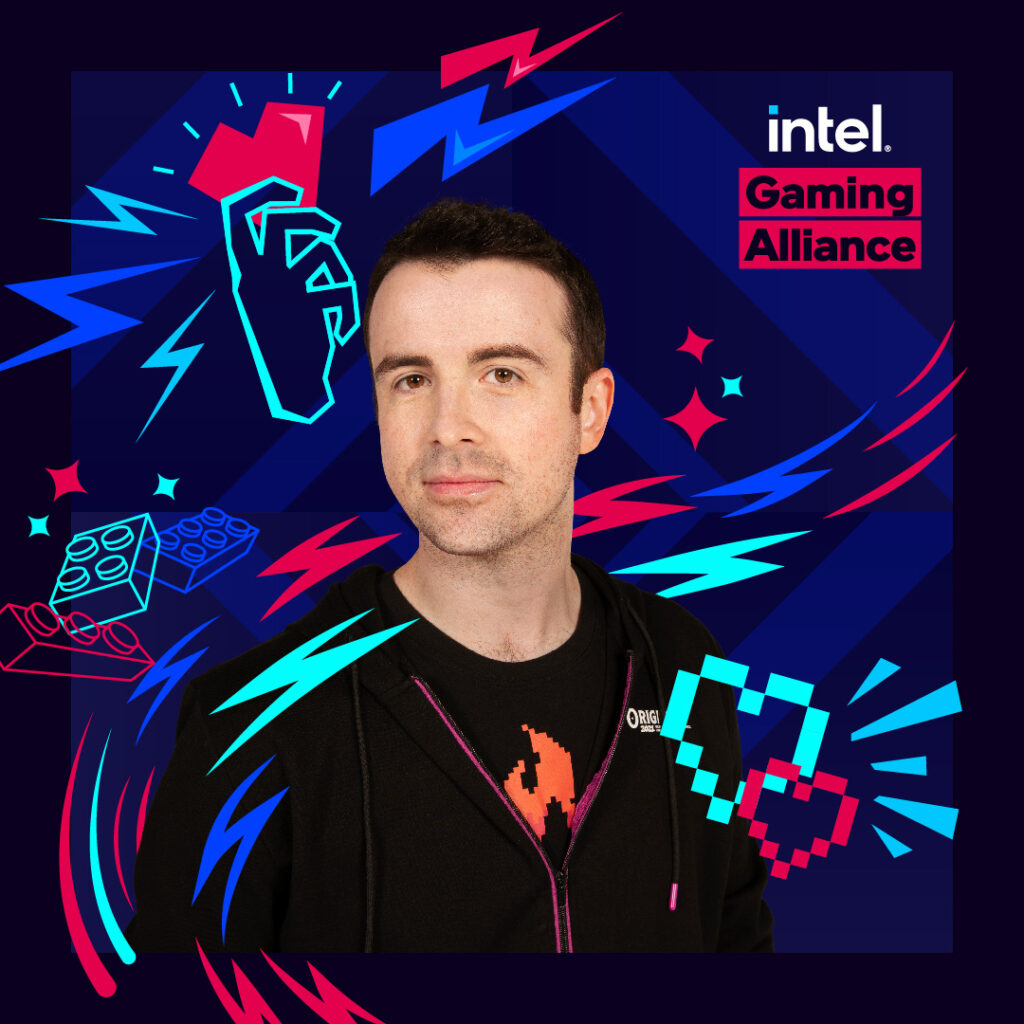 We've got a special treat for you DrLupo fans out there. He'll be joining us in Atlanta and you have the chance to meet him there, and potentially even play games with him!
You'll find DrLupo throughout the weekend at the Intel® Arc™ Graphics Gaming Truck, and he'll be gaming, hanging out, and streaming live from the CLX Content Creator Hub.
Don't miss out on your chance to say hey to one of the streaming legends this coming weekend!
what's in the Intel® Arc™ Graphics Gaming Truck?
30 gaming stations—one souped-up truck. Each gaming station inside the truck is powered by an Intel NUC 12 Extreme small form factor computer, with an Intel Core i9-12900 processor and Intel Arc A770 Limited Edition Discrete GPU, packing a lot of performance in a small form factor. Get hands-on with Intel® Arc™ graphics, playing popular titles like Elden Ring, PUBG Battlegrounds, Ghostwire Tokyo and more. All weekend you also have a chance to meet, greet and compete with our fellow gamer and streamer DrLupo.
Want to know where to find him at the festival?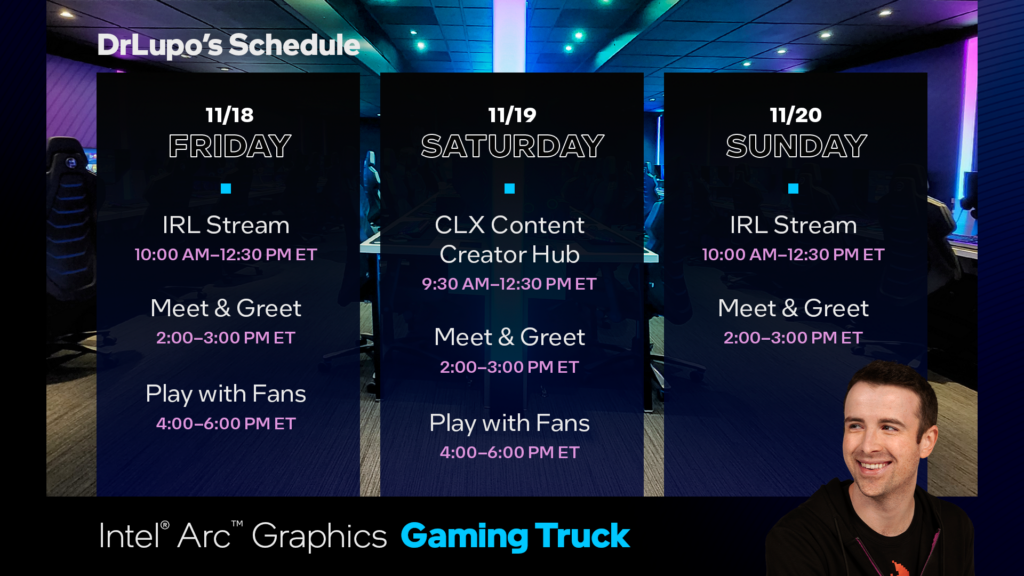 IRL Stream – from the Intel® Arc™ Graphics Gaming Truck

Meet and Greet – from the Intel® Arc™ Graphics Gaming Truck

Play with fans – from the Intel® Arc™ Graphics Gaming Truck

Meet and Greet – from the Intel® Arc™ Graphics Gaming Truck

Play with fans – from the Intel® Arc™ Graphics Gaming Truck

IRL Stream – from the Intel® Arc™ Graphics Gaming Truck

Meet and Greet – from the Intel® Arc™ Graphics Gaming Truck